55 Main Street, Dobbs Ferry, NY 10522
(914) 693-6614
Hours
| | |
| --- | --- |
| Sunday | 1 pm - 5 pm |
| Monday | 10 am - 8 pm |
| Tuesday | 10 am - 6 pm |
| Wednesday | 10 am - 8 pm |
| Thursday | 10 am - 6 pm |
| Friday | 10 am - 5 pm |
| Saturday | 10 am - 5 pm |
55 Main Street, Dobbs Ferry, NY 10522
(914) 693-6614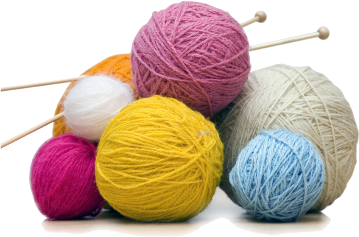 Saturday,

February 4
11:00 am - 1:30 pm
The Friends of the Dobbs Ferry Library are building a community of Knitters, Crocheters, and Crafters. We will knit or crochet as we get to know each other and share patterns.
Pick up donated supplies for new projects at the Dobbs Ferry Library! Weather permitting, sit on the library terrace and share your project.
If anyone has yarn that they would like to donate, the Friends will be accepting donations.
Follow us on Facebook!
For information, please email dfflmarysyarns@gmail.com.
Saturday,

February 18
2:00 pm - 4:30 pm
BC Robbins new artworks are on view for the month of February 2023 in the Dobbs Ferry Public Library Community Room Gallery.
Open during library hours.
"My new work on display focuses on the continuation of a creative process I call Brush Stroke Meditations. I work at slowing down my overactive mind by appreciating the physical and mental act of painting one line at a time. This process helps me to live in the present moment. Each line is a free-flowing gesture that does not touch the one next to it but is essential to creating the whole image. I find the repetition of this process comforting. The painted lines slowly build up to a composition where decisions are continually made at the moment. I work toward creating an image that will move my senses and pique my curiosity upon viewing."
Bruce Christopher Robbins is an artist and teacher who works in whatever medium feels best suited for the project being explored. With an equal passion for the visual and performing arts, puppetry became a way to investigate and combine his many interests. He has an art studio in Dobbs Ferry, NY, and is also an art teacher at The Masters School for the past thirty-one years.
Find out more at his website.
Saturday,

February 4
All Day
Ages 3 and up.
Pick up a kit containing a craft that you can do at home – supplies are limited!
This Week's Craft – Traffic Light Craft
Call 693-6614 to schedule a pick up time.
Saturday,

February 4
12:00 pm - 1:00 pm
Ages 4+
Children read one-on-one with Buddy, a specially trained Reading Education Assistance Dog (R.E.A.D.) and his handler, Dobbs Ferry resident Marty Kanengiser. Children will select a book to read to Buddy before the program begins, and they will spend 10-15 minutes reading aloud. They are also welcome to ask questions about Buddy, a 12-year-old rescued black lab who loves children, other dogs, and reading.
Register with dobchildref@wlsmail.org — please indicate the title and date of the program you are registering for!
Saturday,

February 4
2:30 pm - 5:00 pm
All Ages
Come help kick-off a year of De-Wasting Dobbs with a wild afternoon of monsters, food tossing, and more!
Featuring:
Build-a-Trash-Monster
Earthy Story Time
Compost Rind-Toss Challenge
Children's Book Swap (bring your reusable books to donate or swap)
Learn about the 0.6 lb. Pledge!
Free Gourmet Popcorn
Exclusive Offer from Hudson Compost
For more info or to take the pledge, go here.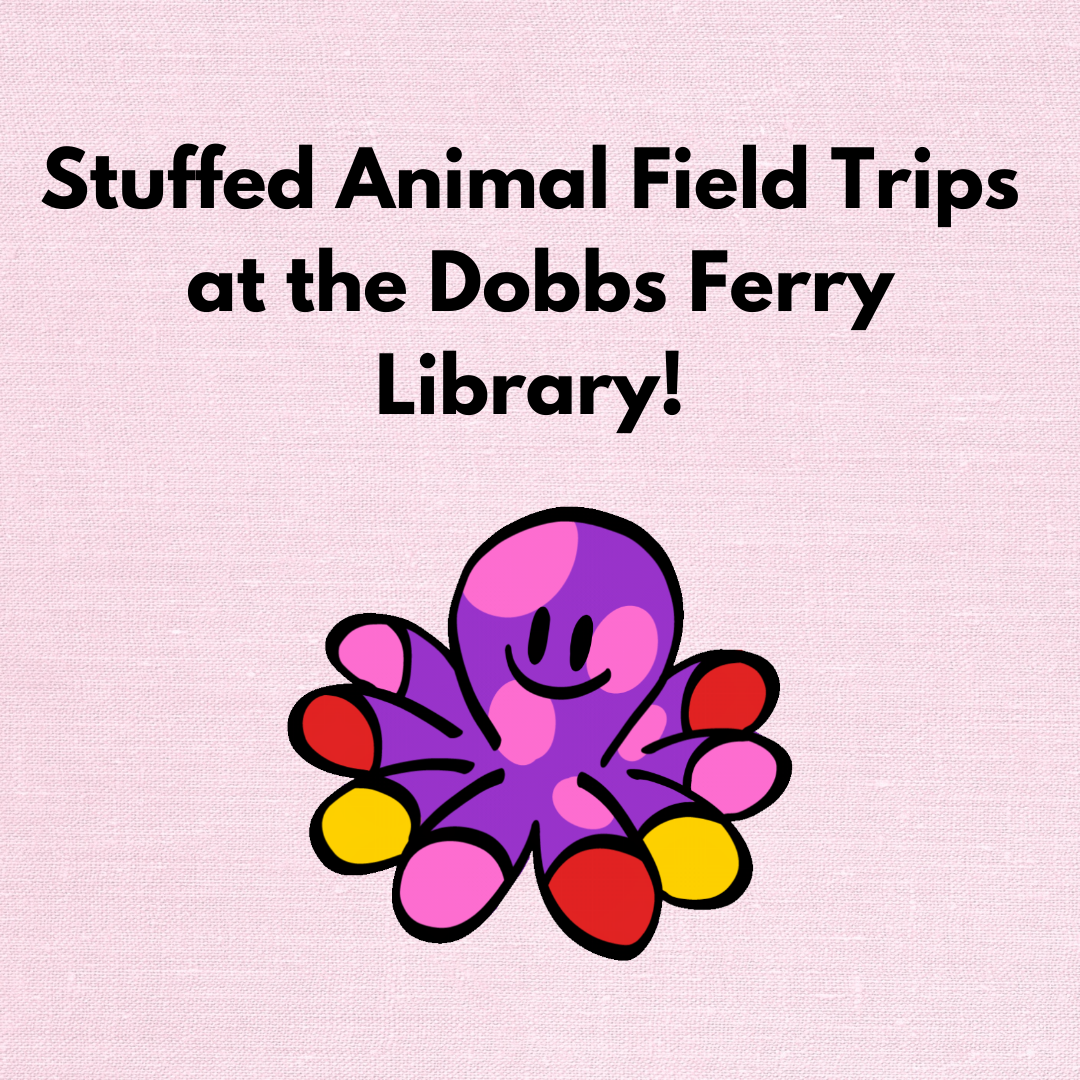 Sunday,

February 5
All Day
Ages 3 and Up
The library's stuffed animals want to go on field trips! Check one out, bring them home, and add to their personal scrapbooks by writing about and taking pictures of the fun things you do together. When you're at the library, you can visit the animals who have made it back to home base and see what they've been up to. Stuffed animals may be periodically rotated out based on condition.
Monday,

February 6
10:30 am - 10:50 am
For parents and caregivers of babies up to 24 months.
Join children's librarian Gina to learn songs, fingerplays, and more that you can do with your baby.  Each meeting will leave time for open discussion and connection with other parents/caregivers.
This program will be socially-distanced. Please make sure you and everyone in your family over the age of 2 wears their masks for its entirety.
Email dobchildref@wlsmail.org, call (914) 693-6615, or stop by the children's room for information and to sign up.