A Brief History…
FerryCon is our all day, yearly FREE Comic Con-style flagship event for all ages that takes place one Saturday every Spring.

2019 saw the inaugural FerryCon, which brought over 400 participants to our library for fun-filled events including artists alley, classes, panels, and contests that revolved around comic books, graphic novels, super heroes, and more!!!

Due to the COVID pandemic, we were forced to cancel the April 2020 show we were all set to have, but returned in 2021 for a successful *virtual FerryCon (you can watch all that footage HERE, with corresponding clickable timestamp links for each event in the video description).  We since returned back to in person in 2022 with a solid turnout and look forward to building back bigger and better each year, including our most recent show Ferry Con 2023!

If you are a talented comic book, graphic novel, or super hero artist, author, or cosplayer or just have some creative ideas on the subject and would like to take part in a future FerryCon, please email your name + social media handle, a short bio, a head shot pic, item you will be donating if participating, and link to your work to our FerryCon to me at TDeery@wlsmail.org. There is no table fee, but donations to our @dobbsferrylibraryfriends yearly FerryCon Raffle taking place the day of are required (suggested value $15 or more).
– FerryCon Co-Founder & Chair (2019-Present)
Tim Deery
SOME FEATURED FerryCon EXHIBITORS & PANELISTS HAVE BEEN (in alphabetical order):
501st Empire City Garrison

The Artful Event (Professional Face & Body Painter)

Author/Illustrator Jessica Boehman (The Lions at Night)

Author William Boyle (Gravesend, City of Margins)

Writer Kat Calamia (Slice of Life)

Composer/Director Jordan Cooper (Tim Warner: A Life in the Clouds)

Author & Illustrator Jerry Craft (New Kid, Class Act)

Artist Colleen Deery (Ulster Cultural Institute, Homecoming: Irish Landscapes, QPL mural)

FerryCon Co-Founder & Chair/Performer & Producer Tim Deery

Author & Illustrator Blue Delliquanti (O Human Star, Meal)

Creative Editor/Colorist Selah Douglas (Pathway Comics, The Dimensionals)

Writer Mina Elwell (Infernoct, Hellicious)


The Empire Saber Guild

Writer Phil Falco (Lifeline Comics)

Karen Falk (Archives Director – The Jim Henson Company, author Imagination Illustrated: The Jim Henson Journal)

Artist Dave Fox (Marvel Comics, DC Comics, Topps, Star Wars)

Artist Michael Grassia (Plunger Pup, The Wiz)

Writer/Illustrator Kristen Gudsnuk (Making Friends, Henchgirl)

Writer/Illustrator Jamal Igle (Molly Danger, Supergirl)

Graphic Designer Kevin Kaminsky (Half Artist)

Artist Heegyum Kim (Mr. Fox Coloring Book, Draw 62 Animals and Make Them Cute)

Illustrator Brian Kong (Marvel, DC, TOPPS)

Writer & Illustrator A.K. Lovelace (City of Walls)

Artist & Instructor Antonio Mastria


Author James McLeod (My Daily Superpowers, The Boy Behind the Face)

Illustrator Paige Monte (Noodles' & Albie's Mermaid Parade)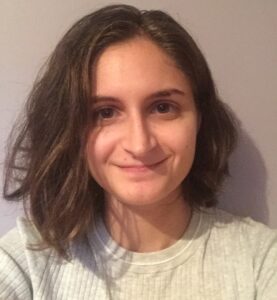 FerryCon Co-Founder/Writer/Director Anthony Moretta (Travels)

Author/Illustrator John Mungiello

Film Editor/Comedian Mike Noble

Writer Shaun Noel (City of Walls)

Publisher/Professor Carl Paolino (Celebrity Deathmatch, Saturday Night Live, Spontania)

Author/Artist Luis Paredes (Out On A Limb)

Artist Gabriel Pinto (Adult Swim, Disney, Nick Jr.)

Writer/Artist Rebecca Pitts (New York Times for Kids, Teen Vogue, & Highlights Magazine)

Artist/Author Prentis Rollins (DC, Marvel, 'How to Draw Sci-fi Heroes and Villains')

Artist/Comics Historian Arlen Schumer MFA (The Silver Age of Comic Book Art, Visions from The Twilight Zone)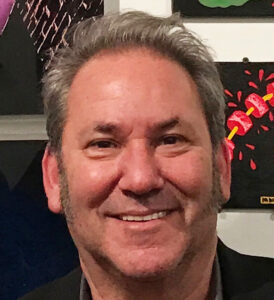 Author Alex Segura (Archie Comics)

Craig Shemin (President of The Jim Henson Legacy, author The Muppet Character Encyclopedia)

Author/Illustrator Mark Siegel (Founder/Creative + Editorial Director: First Second Books)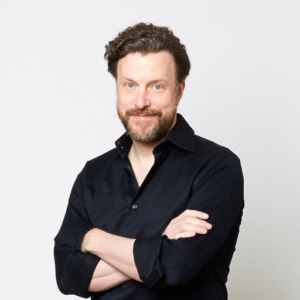 Co-CEO Nancy Silberkleit (Archie Comics)

Artist Damien Torres (Marvel, Netflix, HBO Max)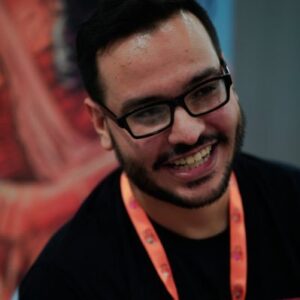 What's Poppin (Marvelous Collectibles & Entertainment)

Featuring Food & Refreshments by:
Antoinette's Patisserie (aka GiacoBean)

Climbing Wolf Coffee Shop Mobile Station