Saturday,

March 4
8:00 pm - 9:30 pm

Come join us for our 9th FREE Stand Up Comedy Showcase (intended for 18+) in Dobbs Ferry Public Library's Community Room (seats up to 75 people)! 
Sign-up required • email dobref@wlsmail.org to sign up (max 2 people/sign up) • doors open 7:30pm – first come, first serve seating • show starts 8pm EST
Featuring comedians: Sean Conran, Jessie Murphy, Tim Deery, Murf, Andrew Steiner, and Alex Kollar (see bio's below)

transportation
address: 55 Main Street Dobbs Ferry, NY 10522
for any arriving by rail, the library is right up the hill from the Dobbs Ferry Metro North Hudson Line train stop
for any driving in, there is street parking as well as Village Lots: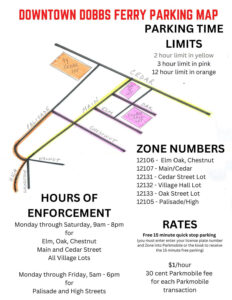 You are welcome to bring in outdoor food and/or drinks, as long as you clean up after yourself.
filming 
This event may be filmed.  Being as such, there is a chance that you could wind up in the recording at any given point.  If this is an issue for you, we recommend that you not attend, as we will not be able edit around individual preferences.

bio's
Sean Conran

When he's not rambling on about random topics on his podcast "Rigamarole," you can catch Sean doing stand up comedy at any open mic in NYC and the tri-state area. Sean's comedy is usually conversational or story based and sprinkled with dark humor from being an adopted red haired kid.
Fresh off her first successful engagement at Gotham Comedy Club in Manhattan, Jessie sounds a little like Marge Simpson, looks a lot like Rachel Maddow's first cousin, and delivers a punch line like the Kool Aid Guy – impactful and with lots of debris.  The jaded Real Estate Agent in her would say that figures, but the successful Real Estate Agent in her would point out that, "It really opens up the room."
Our resident Performer/Producer/Book Man, Tim has run 8 Stand Up Comedy Showcases, 48 Comedy Open Mic's, 3 FerryCon's, 3 Local Filmmakers Spotlight's, and 82 Cult Classic MovieNight's for DFPL, which, if you're keeping count, requires a lot of fingers & toes.  His latest on screen work includes a starring role as a vampire, who sucks, in the music video "Owen Is A Dracula" from Wolf Face.  He completed his goal of #1FunnyTweet a day for 2022 and continues to tweet his irreverent inklings to the beat of his own drummer.  
Murf began doing comedy at the Improv and Gotham City in 2002 and was a founding member of the troupe Crux.  He appeared in pilots Skels and Among the Joneses and began focusing on standup in 2012 at theaters, comedy clubs, restaurants and coffee shops all over the trip state area.
Andrew has been performing in clubs all over the US and Canada for the past 10 years and is known for his viral videos on YouTube and Instagram. His show How To Meditate: A Burlesque Show has played to sold out crowds at Philadelphia and Rochester Fringe Festivals in 2022. Andrew also won Best Comedy Show at Pittsburgh Fringe in 2019.
A Westchester-by-way-of-Queens comic, Alex began acting in 2009 and made a transition to standup in 2018.  In late 2019 he was runner up at the Empire State Comedy Competition, and has since been performing in the tri-state area.
• • •