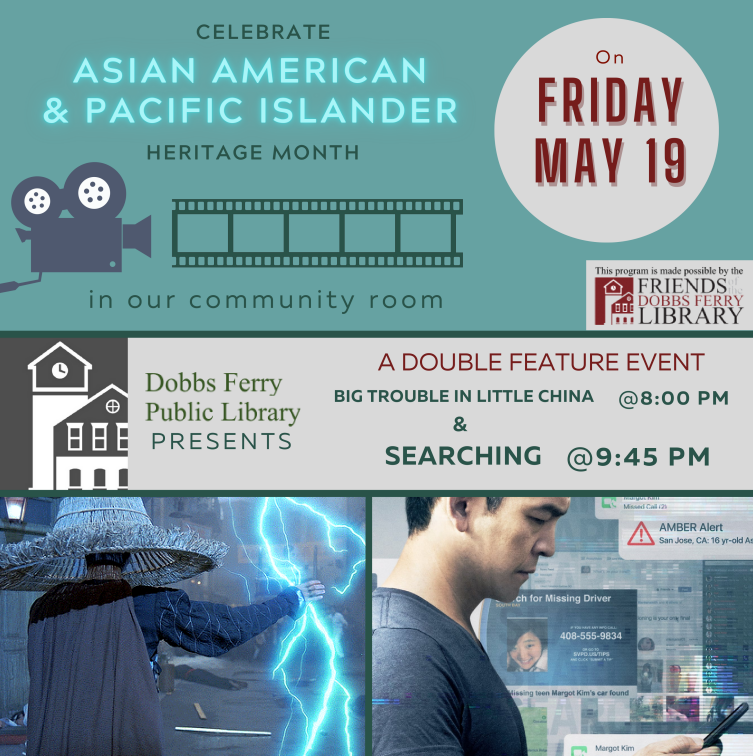 Friday,

May 19
8:00 pm - 10:00 pm
Join us in the community room to celebrate Asian American and Pacific Islander Heritage Month with two movies!
We'll be watching:
Searching (2018/Rated PG-13/102 min/Drama, Mystery, Thriller)
After his teenage daughter goes missing, a desperate father tries to find clues on her laptop.
Big Trouble in Little China (1986/Rated PG-13/99 min/Action, Adventure, Comedy)
A rough-and-tumble trucker and his side kick face off with an ancient sorcerer in a supernatural battle beneath Chinatown.