Saturday,

May 6
10:00 am - 3:00 pm
FerryCon is our all day, yearly FREE "Comic Con" style flagship event for all ages!

Writer Kat Calamia (Slice of Life)
Kat Calamia is the co-writer and co-creator of "Slice of Life". You may know her best from her other creator owned titles – "Like Father, Like Daughter", "They Call Her…The Dancer" and "Bi Visibiity: A Bisexual Comic Book Anthology". She's also a comic book critic and journalist with weekly reviews on her YouTube channel, Comic Uno.   She currently writes for Popverse with bylines from Newsarama, IGN, DC Comics, Fandom and TV Guide. She has a Bachelor's Degree in Communications and minor in Journalism through Marymount Manhattan College and a MFA in Writing and Producing Television from LIU Brooklyn.

Writer Mina Elwell (Infernoct, Hellicious)
Mina Elwell wrote and co-created the 4 issue horror comic book series InferNoct with artist Eli Powell, which was published by Scout Comics. In the summer of 2018, the publishing division of Rick and Morty Production Company, SBI Press, debuted Hellicious, a family comedy set in Hell, written and created by Mina and A.C. Medina, with art by Kit Wallis.  It is currently in development for an animated series, with Red Hot Chili Peppers frontman Anthony Kiedis attached to star!

Writer Phil Falco (Lifeline Comics)
Phil Falco is a New York-based comic book writer and the co-founder of Lifeline Comics. He is known for his creator-owned work on HAUNTING and Webtoon's Slice of Life, and as the co-creator and co-editor of anthologies Hairology: A Celebration of All Hair Types and Bi Visibility: A Bisexual Anthology.

Artist/Host IzzyVerse (Pronto Comics, Creative One Comics)
Izzy has been working in the comics industry for over 20 years. He has worked as an artist, editor, and consultant for Pronto Comics and Creative One Comics. On his weekly 6:30pm EST Monday YouTube Show IzzyVerse, he interviews Comic Creators, Wrestlers, does a weekly comic pull list review, and spoiler reviews for movies & tv shows.  You can find him on all social media @izzyversenyc.

Artist Heegyum Kim (Mr. Fox Coloring Book, Draw 62 Animals and Make Them Cute)
Heegyum is an award-winning freelance illustrator who enjoys drawing animals and nature in her humorous, whimsical, and graphic style. She is specialized in children's picture book and related matters and especially loves to explore shapes and colors to show a character's unique personality. She is originally from South Korea, currently lives in New York with her husband and their two corgis.  Find her on IG @Hee_CookingDiary

Author James McLeod (My Daily Superpowers, The Boy Behind the Face)
As a young man growing up with Vitiligo, James McLeod overcame great adversity to become a real life super hero, who didn't let bullying define who he is.   He now shares his story as the Author of The Boy Behind the Face and My Daily Superpowers, which promote messages of confidence, acceptance and positivity.  James has been featured as a keynote speaker at World Vitiligo Day 2020, in the global fashion magazine CR Fashion Book and in campaigns for Soul Cycle, Webmd, and Bodybuilding.com.  He can regularly be found at schools, youth programs, churches and on social media inspiring all to overcome their insecurities and fears and, "Smile and let your happy shine!"

Artist Paige Monte (Sesame Workshop, Google, Twitch)
Paige Monte is a storyboard artist, animator and art teacher in New York. She graduated from Massachusetts College of Art and Design with a BFA in Animation and is currently getting her Masters in Art Education from Hunter College.  Paige also works as an art teacher in an after-school program for children of all ages, focusing on digital arts and animation and is currently open for work as a Storyboard Artist. She has created animations for music videos, YouTube videos, Twitch channels, Sesame Workshop, Google, and illustrated children's books as well.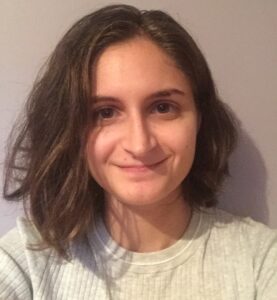 Publisher/Professor Carl Paolino (Celebrity Deathmatch, Saturday Night Live, Spontania)
Carl Paolino is a veteran producer, director, screenwriter, and production designer, whose credits include MTV's Celebrity Deathmatch (having creating over 400 puppets for the series), MTV's Music Video Awards, Saturday Night Live, Disney's Hercules on Ice, Victoria's Secret, and Goosebumps the Musical.  Carl wrote and directed the animation for The Halloween Pranksta short film with co-producer Mark Hamill, of Star Wars fame, and directed Mark during the voiceover recordings and is the author of the pulp horror novel trilogy Virgin Falls.  His first graphic novel series, Spontania, just released its latest issue from his company, Comic Book Kid Publishing.  He is a graduate of The School of Visual Arts and currently an adjunct professor in the Fine Arts Department.

Author/Artist Luis Paredes (Out On A Limb)
Luis Paredes is a horror, fantasy, and weird fiction writer living in New York. When not crafting strange tales, you can find Luis tinkering with old typewriters, drawing, or pursuing his other passion—running.

Artist Gabriel Pinto (Adult Swim, Disney, Nick Jr.)
Gabriel Pinto is an artist and illustrator working in the animation industry. He grew up on a steady diet of Wu-Tang Clan albums, Saturday morning cartoons, and Kurt Vonnegut novels. He currently resides in Pleasantville, NY, where he can be found eating tacos, drinking craft beer and playing board games.

Artist/Author Prentis Rollins (DC, Marvel, 'How to Draw Sci-fi Heroes and Villains')
Prentis Rollins is a veteran of the American comics industry, having contributed art to hundreds of issues of DC and Marvel Comics, notably 'Green Lantern: Rebirth', 'New X-men', 'Batman: The Ultimate Evil', 'DC: One Million', 'Flash: Iron Heights', and 'Hardware' (for Milestone Media). He is the author of 'Survival Machine (Stories)' (Monkeysuit Press, 2002), 'The Making of a Graphic Novel' (Watson-Guptill Books, 2006), 'How to Draw Sci-fi Utopias and Dystopias' (Monacelli Press, 2016), 'The Furnace (A Graphic Novel)' (Tor Books, 2018), and 'How to Draw Sci-fi Heroes and Villains' (Monacelli Press/Phaidon, 2023). See his work at www.prentisrollinsart.com.

Artist/Comics Historian Arlen Schumer MFA (The Silver Age of Comic Book Art, Visions from The Twilight Zone)
Arlen is an award-winning comic book-style illustrator and comics/pop culture historian—his book The Silver Age of Comic Book Art won the Independent Book Publishers Award for Best Popular Culture Book, ABC-TV's 20/20 named him "one of the country's preeminent authorities on comics and culture," and Comic Book Artist magazine called him "one of the more articulate and enthusiastic advocates of comic book art in America." His other books are Visions from The Twilight Zone and The Neal Adams Sketchbook. He's lectured on these and other pop culture subjects at universities and cultural institutions nationwide.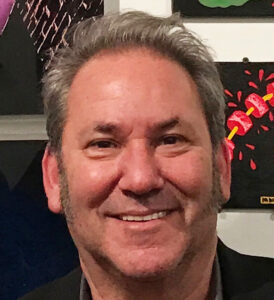 Co-CEO Nancy Silberkleit (Archie Comics)
Nancy Silberkleit, the daughter-in-law of Archie Comics co-founder Louis H. Silberkleit, stepped into her role as Co-CEO of the company in 2009 with a vision that the comic book as a graphic novel is a valuable tool for developing literacy among first-time readers and instilling a love of reading for everyone.   As a former public school educator, homemaker, and mother, she knows the importance of learning to read and coined a personal motto that "Children + Comic Books = Reading, Knowledge and Confidence."  In addition to her work promoting comics as a literacy tool for learning and creativity, she teaches that they can help young people develop social skills on any subject at all, including diversity, inclusion, social and environmental issues, grief and loss, family dynamics, bullying, and more, promoting important dialog to impact lives and communities.

Society of Children's Book Writers and Illustrators
The Society of Children's Book Writers and Illustrators (SCBWI) is the preeminent membership organization for children's book creators. They are a global community of writers, illustrators, translators, publishers, librarians, advocates, and other industry professionals working to establish a more imaginative and inclusive world through the power of children's literature.  Their mission is to support the creation of an abundance of quality children's books, so that young people everywhere have the books they need and deserve.

SPECIAL GUESTS:
Star Wars Troupes 501st Empire City Garrison, Echo Base Rebel Legion with Dobbs Ferry PBA
Some local Star Wars-based troupes will be on hand along with our local PBA to participate in some CosPlay and more!

10am-11am – Pixar Short Films Collection Early Bird Screening (2007/Rated G/55 min./Amnimation, Comedy, Family) (Kids)
Pixar's unprecedented string of hit animated features was built on the short films in this collection. The shorts are: The Adventures of Andre and Wally B., Luxo, Jr., Red's Dream, Tin Toy, Knick Knack, Geri's Game, For The Birds, Mike's New Car, Boundin', Jack-Jack Attack, Mater and The Ghost Light, One Man Band and Lifted.

11am-12pm – Superhero Storytime and Q&A with James McLeod, aka That Vitiligo Guy (Kids)
Join author James McLeod (aka That Vitiligo Guy), for kids' songs and stories about celebrating our differences and finding the superpowers in all of us, followed by a Q&A.

12pm-1pm – "Kids Make Comics" with Mina & Ms. Gina (Kids)
Learn the basics of how art, design, and story come together to make a comic book and then create your own!

12-2pm – Magic: The Gathering Meet Up (All Ages)
Magic: The Gathering is a tabletop and digitalcollectablecard game created by Richard Garfield.  Released in 1993 by Wizards of the Coast (now a subsidiary of Hasbro), Magic was the first trading card game and had approximately thirty-five million players as of December 2018.  Over twenty billion Magic cards were produced in the period from 2008 to 2016, during which time it grew in popularity.

1pm-1:30pm – Launching Your Own Queer Comic (Adults & Teens)
Join Kat Calamia and Phil Falco, co-creators of the popular webcomic Slice of Life, as well as co-editors and creators of Hairology: A Celebration of All Hair Types and Bi Visibility: A Bisexual Anthology, for their panel on creating your own queer comics and getting them off the ground. Enter our raffle for a chance to win a copy of an exclusive variant cover for Slice of Life #1 signed by both panelists!

1:30pm-3pm – Mario Kart 8 Deluxe Tournament (Teens)
Teens can compete in our first Mario Kart tournament at Ferry Con! The winner gets a special Owlie Award.

2pm-2:30pm – Pet Cosplay Contest (All Ages, Breeds)
YOU CAN PRE-SIGN YOUR PET UP ANYTIME until May 6th or in person the day of for a chance to compete and win one of this year's coveted Owlie Awards from one of our special guest judges!

2:30pm-3pm – Human Cosplay Contest (All Ages – 4 Categories: Baby/Kid/Teens/Adults)
YOU CAN PRE-SIGN UP ANYTIME until May 6th or in person the day of for a chance to compete and win one of this year's coveted Owlie Awards from one of our special guest judges!

10am-2:50pm – Raffle (All Ages)
Support the Friends of the Library by purchasing raffle tickets from them and win a whole host of raffle items! Visit the library any time during open hours May 1st until 2:50pm May 6th to purchase tickets — $3 for 1 ticket or $5 for 2 tickets. All sales are final. Raffle winners will be announced at the end of the Human Cosplay Contest around 2:50pm. Winners can pick up items the day of or, if after the day of the Con, will be contacted and can pick up during open hours via appointment (914-693-6614.)  please note: unfortunately raffle tickets cannot be sold online as per NY State Gaming Commission regulations

10am-3pm – "Chalk the Walk"  (All Ages)
Come visit the library anytime during open hours between May 1st- May 6th to add a super hero doodle, comic strip, or your next great masterpiece in chalk (provided) to our outdoor Plaza grounds.  Family-friendly drawings will stay up as long as possible, given good weather.

10am-3pm – Superhero Scavenger Hunt (Ages 3+)
Pick up a scavenger hunt sheet and find everything on the list so you can claim a prize at the circulation desk!

10am-3pm –
Comics Photo Booth
(All Ages)
Look like a super hero straight our of your favorite comic at the Comics Photo Booth!
BONUS EVENTS:

3pm-5pm – LARP – "Live-Action Roleplay"
(Teens & Tweens)
Greece, in the time before time… Following the war against the Titans,  Cronus' sons divided the cosmos among themselves. Earth lay delicately balanced between them. Until now. Kore has disappeared, devastating her mother Demeter and freezing Earth in an endless Winter. A story has spread that Hades is responsible, in an attempt to disrupt the great balance and seize power. Outraged, Zeus has summoned the lords of the underworld to his court atop Mount Olympus.  Now, you must take on the roles of the Olympians and channel the power of gods to uncover the truth, deliver justice, restore the balance, and save the world. Registration for this event is required! Email dobchildref@wlsmail.org to register.
3pm-5pm – Anime Movie Screening: Metropolis (2001/Rated PG-13/107 min./Anime, Adventure, Drama)
(Adults & Teens)
Spectacular visuals highlight director Rintaro's acclaimed Japanese anime set in a futuristic, regimented society where human and robots are at odds. Voices include Jamieson Price, Toshio Furukawa, Dave Mallow and Scott Weinger.
FEATURING
FOOD & REFRESHMENTS BY
:
Los Ferchos
"The Best Tacos in Town"
Climbing Wolf Coffee Shop Mobile Station
The best coffee and craft beer, located right in the heart of Dobbs Ferry.
transportation:
address: 55 Main Street Dobbs Ferry, NY 10522
for any arriving by rail, the library is right up the hill from the Dobbs Ferry Metro North Hudson Line train stop
for any driving in, there is street parking as well as
Village Lots
: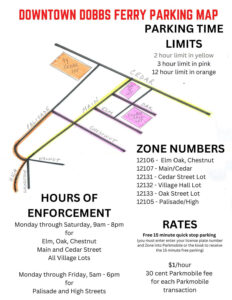 ***
You can watch our virtual FerryCon 2021 events —> HERE *note there is a corresponding clickable timestamp link for each event in the video description
for general FerryCon info go —>  HERE