Saturday,

May 20
8:00 pm - 9:30 pm

Join us for our 10th FREE Stand Up Comedy Showcase (intended for 18+) in Dobbs Ferry Public Library's Community Room (seats up to 75 people) featuring complimentary brew for 21+ courtesy of the great, locally-based Captain Lawrence Brewing!

Sign-up required (as we sold out our last show in March) • email dobref@wlsmail.org to sign up (max 2 people/sign up) • doors open 7:30pm – first come, first serve seating • show starts 8pm EST
Featuring comedians: Jack Ludlum, Jorja Metz, Graham Friel, Tim Deery, Geordan Mallas, and  Headliner David Beckles Jr. (see bio's below)
further info…

transportation
address: 55 Main Street Dobbs Ferry, NY 10522
for any arriving by rail, the library is right up the hill from the Dobbs Ferry Metro North Hudson Line train stop
for any driving in, there is street parking as well as Village Lots: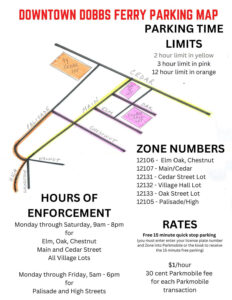 food

+ drink

Captain Lawrence Brewing
is donating their fantastic beer and it will be free for all who have 21+ ID.  You are welcome to bring in outdoor food, as long as you clean up after yourself.
filming 
This event may be filmed.  Being as such, there is a chance that you could wind up in the recording at any given point.  If this is an issue for you, we recommend that you not attend, as we will not be able edit around individual preferences.

BIO's
Jack Ludlum
Jack has been performing in clubs and bars all over the tristate area since 2011. His biggest influences include George Carlin, Doug Stanhope, Patrice O'Neal, and Colin Quinn. You can find him on Instagram @jackludlum93. 

Jorja Metz
Jorja is Westchester's own stand up comic and nurse humorist.  You may die laughing in her audience, but won't because she knows CPR.  She has appeared on the Staten Island Comedy Show, Comic Strip Live, was the 3rd place winner of The Jody Oliver Comedy Contest, and is a regular on the Danny Dechi Doctor, Teacher & Rockin Roller Comedy Show.

Graham Friel
In the summer of 2022, whilst in the throes of sobriety and tired of being ignored at home, Graham got behind the mic at the Broadway Comedy Club. Since then he's plied his brand of Irish humor at open mics city wide.

Tim Deery
Our resident Performer/Producer/Book Man, Tim has run 9 Stand Up Comedy Showcases, 54 Comedy Open Mic's, 4 FerryCon's, 3 Local Filmmakers Spotlight's, and 85 Cult Classic MovieNight's for DFPL, which, if you're keeping count, requires a lot of fingers & toes.  His latest on screen work was as the vampire Owen, who sucks, in the music video "Owen Is A Dracula".  He completed his goal of #1FunnyTweet a day for 2022 and continues to tweet his irreverent inklings to the beat of his own drummer.

Geordan Mallas
Good guy.  Local guy.

Headliner – David Beckles Jr.
David Beckles Jr. aka @BlackRockDave was born in Brooklyn, New York and raised in Barbados. When he returned to the US, he pursued Media & Communication Arts at the City College of New York.  Growing up a joke teller. his love for stand up comedy and acting led him to perform in several Shakespeare productions, most notably Othello. These days, David can be found honing his love of stand up and sketch comedy all around the tri-state area. 

• • •